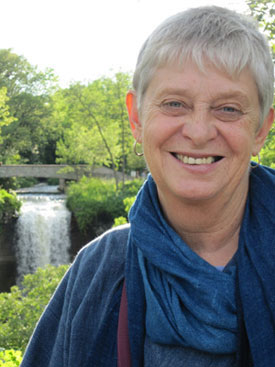 WHAT?
I was on solitary for 365 days, from mid-July 2014 until mid-July 2015. I thought of this as three one hundred day retreats (and a bit more), rather than twelve months. This came in my 70th year and I thought that I'd best get going while my health and mobility are somewhat solid rather than wait a few more years.
 I expected that the structure would follow what I have discovered in my other solitary retreats: a lot of time for meditation, both on the cushion and walking meditation (about 6 – 10 hours a day), some cooking time, some cleaning time, some study and some hours of reflection or art. I expected to get up with the sun, and go down with it as well, to save on my limited electricity. I had heard that the opossums might keep me awake at night, on the hut roof, but I guessed I would deal with these new friends if they came.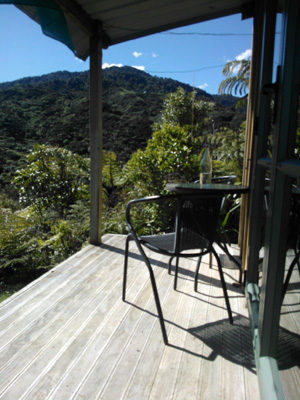 I explained to many who know me as an artist that, no, I would not be bringing all my art supplies with me, since this was not an art retreat. However, knowing that creativity and meditation are part of my breathing life, I expected that I would be doing some, in some form. There may be a wee exhibition from this 'year away', or a small book and of course, I will be happy to do some talks to share this with you.
‎Words from the Wise:
---
"The practice of solitary retreat has been an essential feature of practice lineage since the time of the Buddha. It is in the solitude of individual retreat that we meet ourselves in the most complete way."
— Reginald Ray
---
"Unlike group retreats where meal planning, preparation and clean-up are all arranged, on solitary retreats you have to do all of this yourself. That's part of the retreat experience. However, making the decision to do a retreat and sticking with it, without the company of other practioners is difficult. It is harder doing it by yourself, not relying on an authority figure or others to spur you on."
—Melissa Robinson
---
"A solitary retreat offers its own 'middle way' between a 'protected' retreat at a monastery or center, which is generally free from worldly responsibilities, and ordinary life which is typically overburdened with them."
—Marshall Glickman